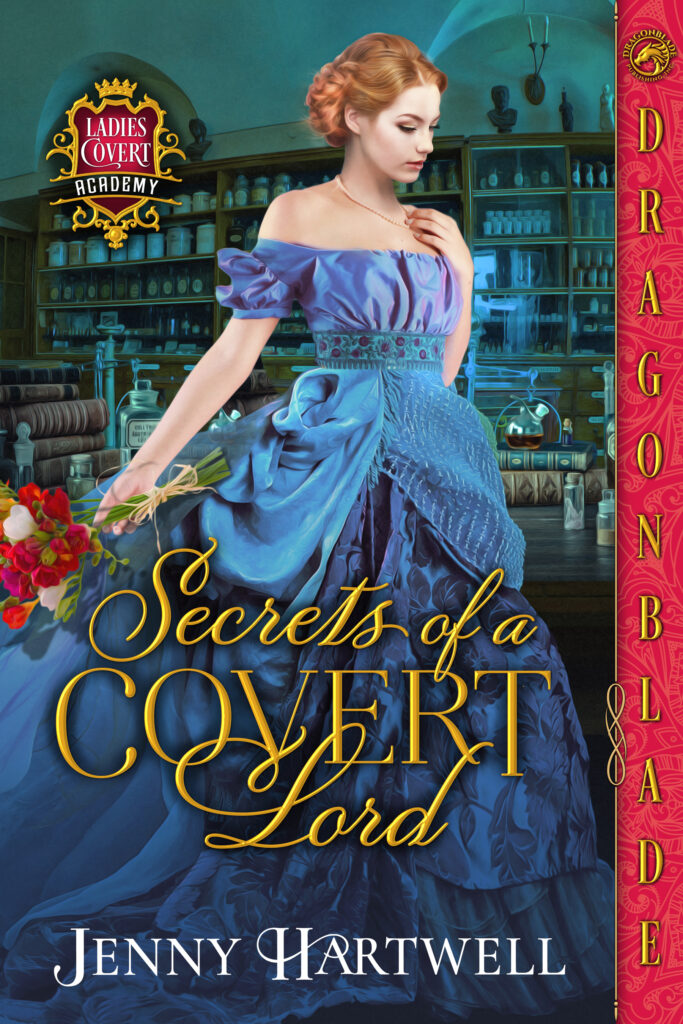 Secrets of a Covert Lord
Out April 4, 2023!
For passion to bloom, the lady botanist must uproot his secrets.
She's cultivating a secret life…
Jane Brickley is stifled by overprotective parents…until she joins a secret academy for ladies to study botany. But when a suspicious burglary closes the school, she's determined to uncover the mystery and get her beloved academy reopened. Jane recruits an insider's help, and although the charming servant Dev is completely unsuitable, his smiles still plant seeds of longing in the fertile ground of Jane's heart.
He's disguising his quest for his birthright…
Dev Holford, the rightful Marquess of Rowling, poses as a servant at the academy while he secretly hunts for proof of his legitimacy. Things grow complicated when the evidence vanishes, a distant relative may be trying to kill him, and a clever botanist pressures him to help solve the mystery of the academy burglary. But when Jane's investigation intersects with his own, it's only logical to share clues…and perhaps stolen kisses.
Their love grows…
As Dev and Jane work together to unravel the mystery, the covert lord who never belonged will fight for a home where he can put down roots at last… in the arms of his true love.
Excerpt
"At home, I am assisted by my lady's maid. My gown…" She gestured over her shoulder. "I can't undo all the buttons by myself."
Dev froze.
He cleared his throat. He considered one unlikely option and then another before shaking his head. "I fear that if I fetch one of the servants, they'll ask questions we'd rather not answer."
Jane nodded slowly.
"I suppose…you could put the dress on over your gown?"
They both eyed the black dress with speculation. It didn't look large enough to fit over Jane's dress.
"Well." Jane opened and closed her mouth several times. "Well, I suppose you could…unbutton me?"
Dev inhaled sharply.
"Ah, yes," he finally responded, his throat tight. "Yes, I could do that."
He didn't move.
Jane stared at him expectantly. He stared back.
She slowly turned around, presenting him with her back and its row of a million tiny buttons that went from her neck to the center of her back.
Think of the burglars. Think of the idiot cousin. The marriage certificate. Boiled potatoes. Bad tea.
Basically, think of anything—other than undressing Miss Jane Brickley.
Stay in the know with Jenny's newsletter!