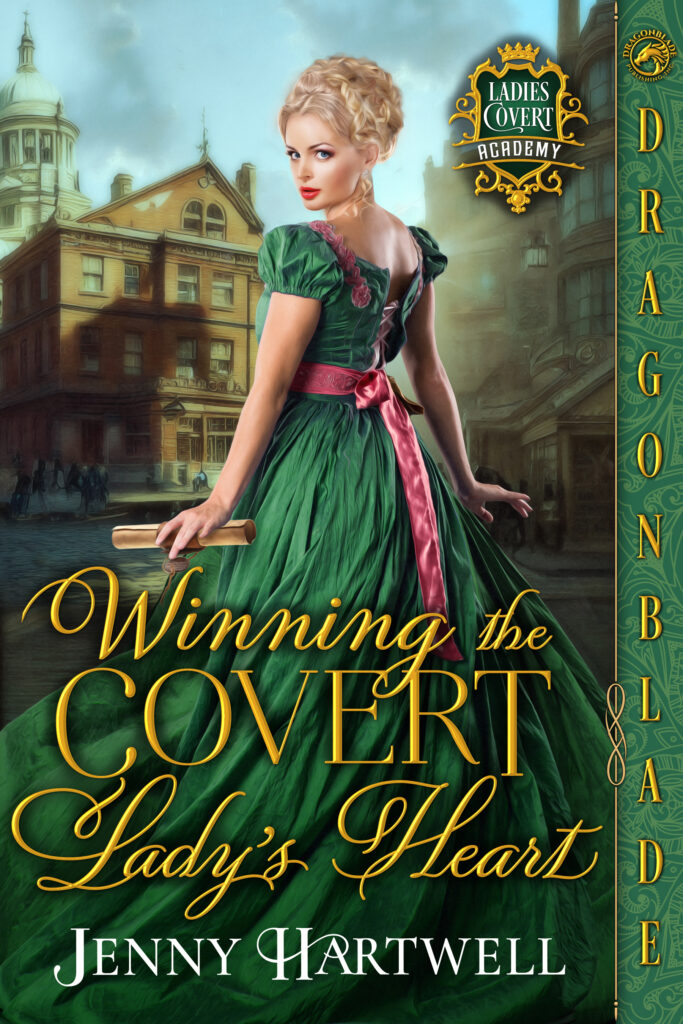 Winning the Covert Lady's Heart
Her brother's friend can post bail, but can he keep the lady reformer's secrets?

When she's in trouble…

Lydia Dashwood is used to skirting scandal—after all, she was once kidnapped for writing infamous political articles at a secret academy for ladies. But when she's accidentally arrested with a group of peaceful reformers, the clever writer is forced to ask for help from her brother's far-too-charming friend who has the skills to assist…if she can ignore the way he makes her heart flutter.

He comes running…

Benedict Southcott has long abided his friend's warning to stay away from Lydia—my sister isn't for the likes of you. The disreputable viscount is used to hiding away his yearning for her and playing the carefree rake. But when Lydia needs him, he can't say no to her offer. In exchange for helping her and the reformers, she'll give him a reputation makeover. Respectability would mean he can finally court her…if he can resist her scandalous kisses.

To risk scandal for love…

When Lydia and the reformers undertake a daring political project, Benedict is forced to choose between his newfound respectability or joining Lydia in her cause. How much will he risk for a chance to win her heart?
Excerpt
"You've done so much for me. Escorting me to Westminster, getting me out of prison, and then bailing out the others as well. Not to mention staying over so that you could keep an eye on everything. It's more than most people would do."
"I wouldn't have left you in Newgate," he said. "I couldn't have."
"Because I'm Jack's sister?"
"No." He'd answered so quickly, it was as if the denial could not be contained. "No," he repeated in a quieter voice, "not because you're Jack's sister."
Something strange swirled in Lydia's stomach. "So, you would have done it for anyone?"
"Lydia."
His voice was velvet in the darkness, brushing against her skin.
"I used every last bit of my power and influence to pull a magistrate away from his son's wedding party so that he could order the warden to release you from Newgate. Then I spent a fortune on bribes to release the others. So no, I wouldn't have done it for just anyone."
"Oh," Lydia breathed. Oh.
Stay in the know with Jenny's newsletter!