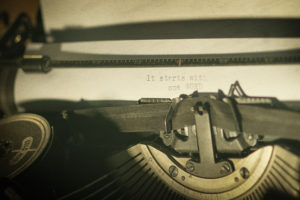 Research
New to the romance novel business?  From learning what the heck a query letter is to researching the difference between a barouche and cabriolet (hint: they're types of carriages), Jenny's got the links to sort you out.
WRITING RESOURCES
MSWL   If you attend a writing conference, chances are you'll have the opportunity to pitch your manuscript to an editor at a publishing house or a literary agent.  Two helpful tools to quickly glean who is looking for which type of book are the Manuscript Wish List & mswishlist.  Enter the editor or agent's name into these databases and their social media #mswl tagged entries pop up.
The Dreaded Synopsis   Nothing strikes fear into the hearts of writers quite as much as the oft-maligned synopsis.  How can you shrink your 95k word manuscript into three measly pages, you might wail as you gnash your teeth and curse the editor who requested one.  There are a lot of resources out there, but these are the best:
A solid overview of the synopsis format at Romance University
Tips on writing a dynamic synopsis at the Ruby Slippered Sisterhood blog
Practical tips on the details of synopsis writing as well as formatting at The Editor's Blog
Query Letter   A strong overview of the query, the one page letter writers send to entice an agent or editor to give their manuscript a look, can be found in Jane Friedman's blog.
 Tagline vs. Logline   I admit, I did not even know these were a thing until I was asked to enter them into a database with RWA for the Golden Heart finals.  This short article at the Writers Helping Writers blog breaks it down with movie examples.
Acronyms  Industry jargon reduced into acronyms can cast fear into the heart of a new writer trying to navigate the publishing world.  This literary agency's blog article defines industry acronyms.
Tropes  Understanding the universal themes often found in romance novels can help writers to craft books that are catchy and appeal reader expectations. This list of common tropes at Mindy Klasky's website is very comprehensive.
REGENCY RESOURCES
English Titles   Quick–who ranks higher, a marquess or an earl?  If you can't keep the minutely detailed rules of English titles straight, recall if the second son of a certain noble is called "lord", or know how one would address a baron's daughter in writing, the best resource out there, bar none, is Laura Ann Wallace's website.
Regency Slang   What is a Banbury tale?  The Georgette Heyer website on Regency slang is very comprehensive.
Regency Life   Looking for articles on the minutiae of Regency life, such as how the mail coaches worked or what was eaten at supper?  I'd recommend the Jane Austen's World website.
Carriages   Should your hero drive a curricle or barouche?  A straightforward explanation of Regency carriages can be found at Kristen Koster's website.
Name Generator    Although choosing your character's names can be fun, occasionally it's nice to have some help, especially if you need to quickly fill in a bunch of minor characters.  This Regency name generator, saved from the abandoned Stuff and Nonsense website by the Wine and Savages blog, is monstrously divine.
Regency Map  Author Isobell Carr created a fantastic google map of Regency London complete with all the historic hot spots: Almack's, Gunter's, White's, and every other place a novelist might include in her story.